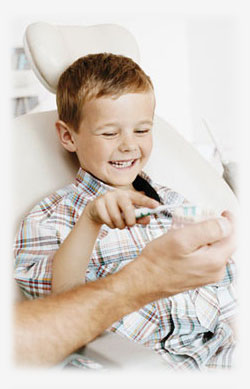 Unfortunately, many children suffer from serious, potentially painful dental diseases. Unlike such health conditions as colds or flu, dental diseases won't go away on their own. When treatment is required for children who have a hard time at the dental office, well there are several tools that can be employed. The best and most often used are verbal techniques like positive reinforcement, tell-show-do, and voice tone control. Often, pharmacologic methods are necessary to comfortably accomplish treatment. It is a fairly benign easy way to help the child. Sometimes, additional medications are needed to help kids to be comfortable and cooperate to accomplish treatment.
Who should be sedated for dental treatment?
Sedation may be indicated for children who have a level of anxiety, fear, and phobia that prevents good coping skills, those who are very young and do not understand how to cope in a cooperative fashion, or those requiring extensive dental treatment. Sedation can also be helpful for some patients who have special needs.
Why utilize sedation?
Sedation is used for a child's safety and comfort during dental procedures. It allows the child to cope better with dental treatment and helps prevent injury to the child from uncontrolled or undesirable movements. Without treatment dental diseases can adversely affect, learning, communication, nutrition and other activities necessary for normal growth and development.

DENTAL SEDATION REPRESENTS THE MOST IDEAL SEDATION TECHNIQUE:
How does the procedure work?
A fitted mask is placed over the nose and, as the patient breathes normally, uptake occurs through the lungs. Relatively insoluble in the blood; N2O undergoes NO biotransformation in the body. At the end of treatment, it is eliminated after a short period of breathing oxygen and has no lingering effects.
Any post-operative side effects?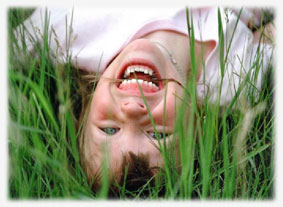 Pediatric sedation Your child will smell a faint, sweet aroma and experience a sense of well-being and relaxation. Since it may produce a feeling of giddiness or euphoria, it is often called "laughing gas." Children sometimes report dreaming and their arms and legs may feel "tingly." It raises the pain threshold and may even make the time appear to pass quickly. The child will be able to communicate with the dentist and follow his directions but he will have little memory of the appointment.
This light type of sedation is termed "Conscious Sedation" and all of the child's protective breathing reflexes are intact. He will continually be monitored with a sophisticated medical device during his entire sedation appointment. He will not feel any pain during his sedation appointment. If the sights, sounds or sensations of dental treatment worry your child, he or she may respond more positively after the sedation.
Will Sedation technique work for all children?
Pediatric dentists know that all children are not alike. Every service is tailored to your child as an individual. So, it may not be effective for some children, especially those who have severe anxiety, nasal congestion, or discomfort wearing a nasal mask. Your pediatric dentist will review your child's medical history, level of anxiety, and dental treatment needs and inform you if this technique is recommended for your child. Pediatric dentists have comprehensive specialty training and can offer other sedation methods that are right for your child.
How are pediatric dentists making sure sedation and anesthesia are safe?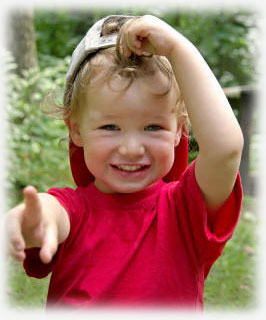 pediatric-sedation Pediatric dentists are carefully trained in the safe administration of sedation as part of their specialty education, which lasts two to three years beyond dental school. This advanced education includes practice experience in a hospital environment. The American Academy of Pediatric Dentistry encourages all dentists to follow the Guidelines for the Elective Use of Conscious Sedation, Deep Sedation and General Anesthesia in Pediatric Dental Patients. The Guidelines that were passed 13 years ago and revised several times since, recommend such procedures as patient evaluation, informed consent, monitoring, and back-up emergency services.
The American Academy of Pediatric Dentistry, along with a number of dental universities, offers continuing education courses on sedation every year to keep the dental profession well informed of developments in safe sedation techniques.
What special instructions should I follow before the sedation appointment?
Children often perceive a parent's anxiety which, makes them more fearful. They tolerate procedures best when their parents understand what to expect and prepare them for the experience. If you have any questions about the sedation process, please ask. As you become more confident, so will your child.
How can parents be sure their child is safe in a dental office?
Parents should ask the dentist about his/her training, medications to be used, and monitoring and emergency procedures. Ask your pediatric dentist to explain all treatment options and their benefits and risks. Parents should have the right to be carefully informed about the benefits and risks of any dental treatment for their children. In fact, parents have the opportunity to sign informed consent papers before sedation is administered to their child.
If questions are not answered to a parents' satisfaction, parents should seek a second opinion.
To avoid risks of dental surgery for your child, make sure your child won't need it. The earlier your child sees a pediatric dentist, the better your chances of preventing dental problems. Pediatric dentists recommend first dental visit no later than the child's first birthday in order to prevent serious oral conditions that may require complicated treatment later on.